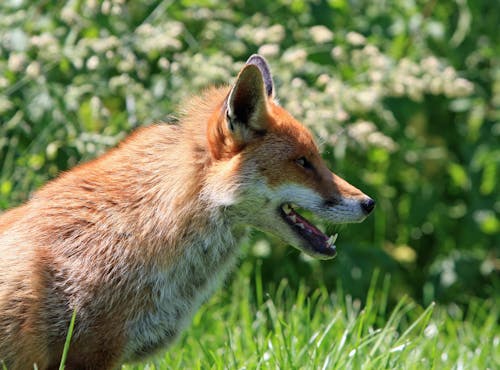 Foxes are beautiful animals, but they can be a nuisance when they're digging holes and destroying your garden. If you have a recurring problem of foxes in your garden, it probably means there is a fox den nearby, or that you're leaving something out that is attracting them.
Dealing with the problem starts with identifying the den. Once you've found it, you can discourage the fox from reentering it and force it to take up residence elsewhere. There are many ways to do this, such as putting barbed wire around it, sealing up the hole, playing loud music outside it, or leaving predator-soaked urine nearby.
You should also take care not to leave things like pet food or water in your garden as this could be attracting the fox.
If none of that works, you can always pay for a professional pest control service. I paid for pest control in Tonbridge last year to deal with a fox problem and it seemed to work. I haven't seen the fox since.