How do I become a certified rope access technician in the UK?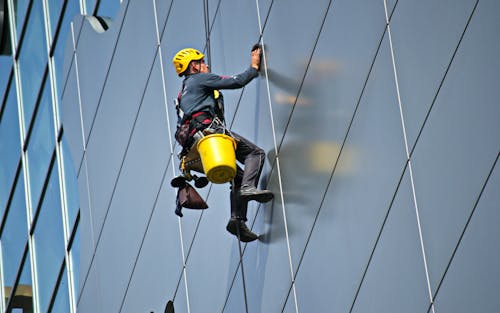 The first step would be to get certified by a recognized trade authority like the IRATA (Industrial Rope Access Trade Association). There are three levels of IRATA certification:
Level 1 allows you to operate existing rigging under the supervision of a level 3 technician.
Level 2 lets you set up the rigging and carry out tasks with minimal supervision.
Level 3 enables you to supervise personnel and allocate jobs.
Training should only last a few days, after which you'd need to find a job at a rope access company to get more familiar with the industry and gain the experience you'll need in order to move up to a higher level. It is worth noting though, that many technicians (even those with strong trade backgrounds) opt to remain at level 1 or 2 with no imperative to move up to level 3. I can attest to that, as I was happy working as a level 2 technician for a company called ProAltus here in the UK, before I started taking on freelance jobs.