Is running enough to stay fit, or do I need to do other workouts with it?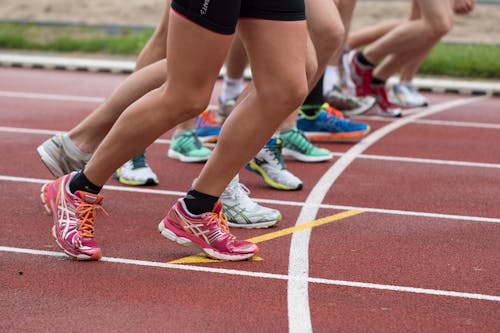 First thing you need to know is that a complete fitness routine should have these three components: endurance (aerobic), flexibility, and strength.
Running is considered an aerobic endurance exercise which means this type of exercise raises the heart rate and makes use of large muscle groups. How many minutes a day do you dedicate to running? Throughout that time, your heart rate is not only fast, it is also kept at that rate as long as you run. Other workouts of this nature are: swimming, bicycling, jumping rope, walking, jogging, and dancing.
People often neglect flexibility exercises. We need to do flexibility exercises to allow our muscles to move well and more freely. Notice how restricted your movements feel like if you haven't really been doing flexibility exercises like yoga, or simple stretching. The third component is strength, or resistance training whose main goal is to increase muscle mass and make us stronger. Exercises such as weight lifting and planking.
As you can see, running is not enough to really achieve ultimate fitness. Click here to see other workouts you can do to complement your running routine.